Bodrum is a holiday resort that lies on a peninsular in the South West of Turkey. Bodrum is popular with beach lovers and sightseers and there are plenty of things to do in Bodrum and the surrounding area. There are hotels to suit everybody, from the lively resorts of Altinkum and Didim, to the more relaxing resorts of Gundogan and Turgutreis. All Inclusive holidays to Bodrum mix the all inclusive lifestyle with something for everybody.
Read more about the holiday resorts in Bodrum.
Things to do in Bodrum.
Beaches
The Beaches around Bodrum are famous for their beauty. No two beaches are the same. The main resorts surrounding Bodrum have the best beaches and many of these are great for families and watersports.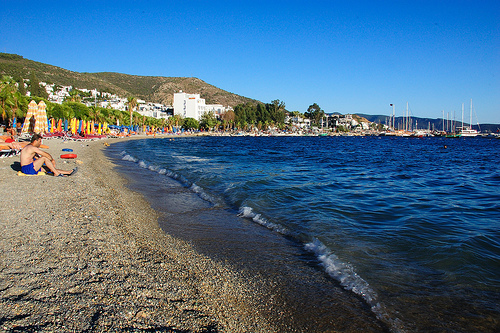 Bodrum Beach, Turkey. Photo by Ming-yen Hsu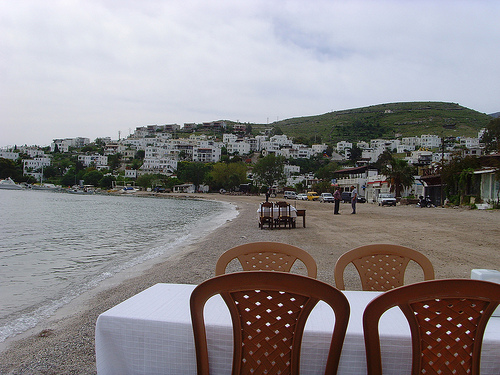 Turkbuku Beach on the northern shore of the Bodrum Peninsular. Photo by Ozgur Atmaca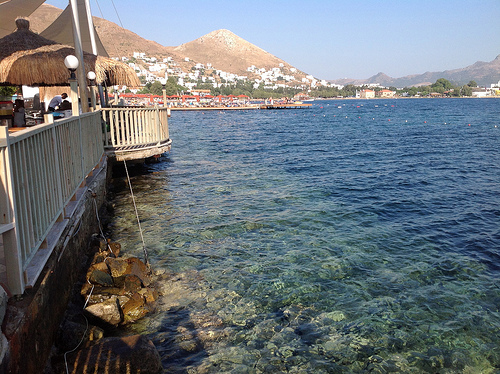 Kadikale Beach, Bodrum. Photo by Dodo Dodo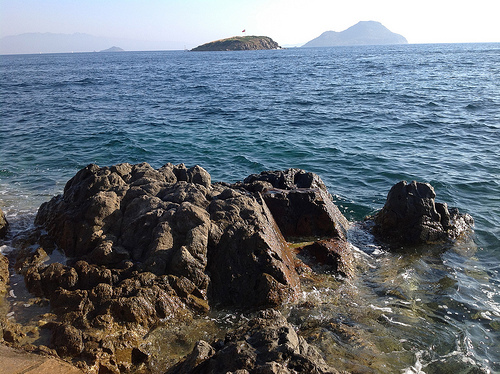 Kadikale, Bodrum. Photo by Dodo Dodo
Bodrum Old Town and Castle.
Bodrum itself is full of history and old world charm.
Photo by Ming-yen Hsu
Bodrum is a delightful place to take a day trip. Wonder through the streets of the city and look in the shops.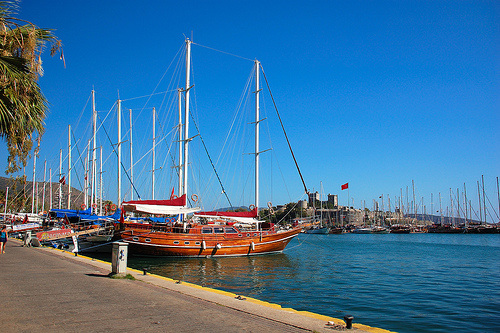 Photo by Ming-yen Hsu
Visit Bodrum Castle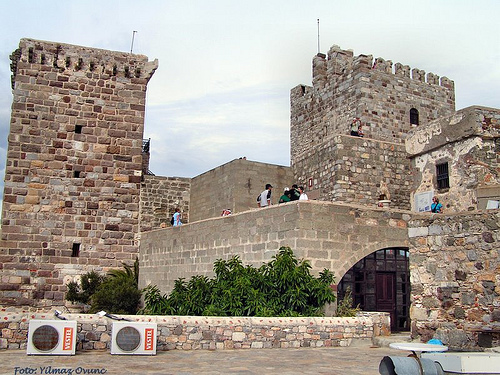 Photo by Yilmaz Oevuenc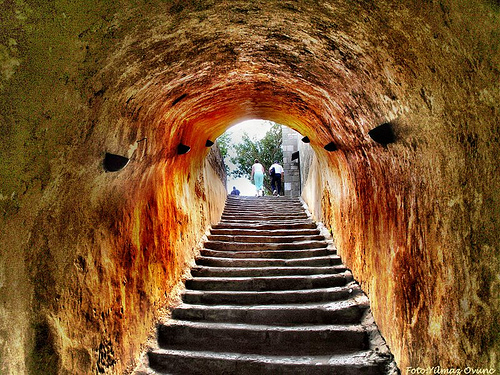 Photo by Yilmaz Oevuenc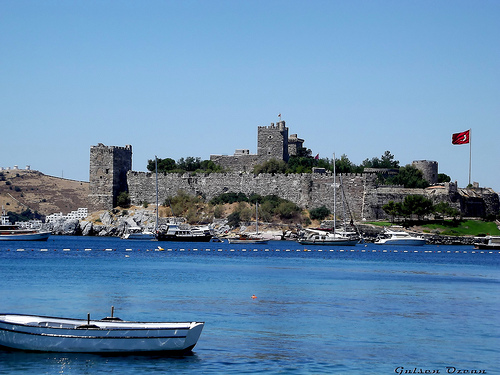 Photo by G.Ozcan
 Top All Inclusive resorts in Bodrum.
There are plenty of all inclusives in the Bodrum Area. the most popular hotes are the Palm Wings Beach Resort in Altinkum, the Bodrum Imperial in Akyarlar; and the Kadikali Resort in Kadikalesi. There are plenty more all inclusive holidays to Bodrum on the Thompson website.