Turkey has always been a great place to take an all inclusive holiday. There are more all inclusive hotels at affordable prices than anywhere else. It is also one of very few resorts that have hot temperatures and affordable prices during the October half term, so it is perfect for a last minute sun holiday.  There are all inclusive hotels in all four of the main resorts in Turkey.
All Inclusive Holidays in Bodrum.
Bodrum lies on the South Western point of Turkey. It is famed for its beaches, history and quiet resorts. There is plenty to see and do here, from day trips to Ephesus and Pammukale, lazing on the beaches, exploring quiet towns and marinas, and visitng the historic city of Bodrum; there is something for everyone.
Where to go in Bodrum.
There are a few resorts on the Bodrum penninsular and where to stay depends on what you are looking for. If you want nightlife and a bit on a busy atmosphere Altinkum and Didim are good bets. There are three wonderful beaches here and the bars and restaurants come alive at night. If you are into a bit of history, Altinkum has that as well.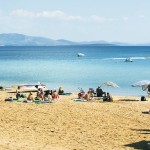 Bitez is a small suburb of Bodrum, but it has a laid back lifestyle. If you want a relaxing atmosphere but do not want to venture too far from the delights that Bodrum has to offer, stay here.
The resorts of Gundogan and Turgutreis are located on the northern shores of the Bodrum pennisula. Here you will find peace and quiet among the almost deserted beaches and citrus groves.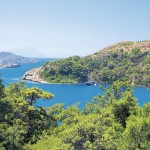 All Inclusive Holidays to Dalaman.
Dalaman is the area on the south coast of Turkey that inclused Marmaris, Olu Deniz, Sarigerme, Kalkan and Dalyan. It is one of the most popular areas of Turkey to take a holiday and has plenty of all inclusive hotels to choose from.
Where to stay in Dalaman.
Olu Deniz is a well established holiday hot spot and it isn't hard to see why. The Blue Lagoon is one of Olu Deniz's crown jewels, and holiday makers flock here just to see this spectacular area of water. The beach there is blue flag and the promenade is lined with bars and restaurants. The mountains that surround the Olu Deniz area are a backdrop for more white knuckle activities such as paragliding.
Marmaris is a quiet town with a marina, castle and narrow beach which offers plenty of watersports. The nearby town of Icmeler is a short bus ride away to their 10 kilometer beach. Mararis has plenty of this to see and do, and is suited to all groups who want and action packed and quiet holiday.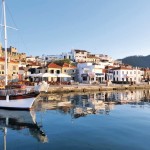 Sarigeme is the place to go if  you want a full chill out holiday. It's laid back way of living, beautiful beaches, a couple of bars and restaurants, and magnificent scenery are all poise for a relaxing holiday.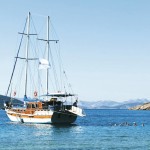 All Inclusive Holidays to Antalya
Antalya is the place to go for beaches. The 'Turkish Riviera' has over 400 miles of white sand beaches and equally stunning scenery to boot. Antalya is the home of the upmarket Lara Beach, the Las Vegas of Turkey. Here, you will find casinos, outlandish hotels, and a gorgeous beach.

Side is further down the coast and hosts some roman ruins along the shoreline. If you like the mountains then Side also has this. It is a more cosmopolitan area than Lara Beach, but it does not compromise on luxury either.