The Dominican Republic is a favourite among bargain seeking holiday makers. It has a large choice of resorts and hotels, which means that competition is fierce to keep prices as low as possible. The Dominican Republic has four main resorts, La Romana, Punta Cana, Puerto Plata and the Samana Peninsula.

La Romana
La Romana is a small town that sits on the South coast of the island, about half way between Santo Domingo and Punta Cana. The hotels are mainly located around the beautiful beaches at Bayahibe. Bayahibe is famed for its diving and snorkelling, together with its top rated hotels. La Romana is ideally located if you want to enjoy the beaches, explore what the interior of the island has to offer; and visit the capital city of Santo Domingo.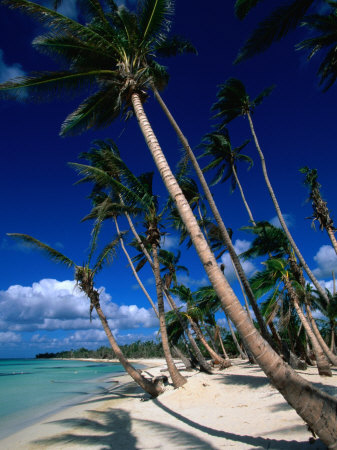 Punta Cana
Punta Cana is the tourist area on the South Eastern tip of the island. Punta Cana actually is a collection of smaller resorts, each with its own hotels and appeal. Punta Cana was the first major resort to be fully developed for tourism. As such, there are plenty of things to see and do around the resorts and further afield. The beaches along the Punta Cana resort are known for their beauty, and Punta Cana has the largest number of 4 and 5 star hotels in the Dominican Republic.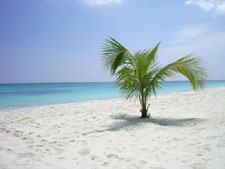 Puerto Plata.
Puerto Plata is the Punta Cana of the north. The beaches here are just as you would expect in Punta Cana, but Puerto Plata has more to offer for more adventurous holiday makers. For example, there is white water rafting, kayaking, and mountain biking close by. Puerto Plata has a large selection of hotels available, and nearly all of them are on an all inclusive basis. Again, this choice means cheap holidays are often available all year round.

The Samana Penisula
The Samana Peninsula is the new kid on the block. The peninsula is home to some of the most spectacular beaches in the Caribbean. It is a new and developing resort in the Dominican Republic and most of the hotels are classified as luxury. This does not mean that you cannot get a holiday in the Samana Peninsula for an affordable price.
Cheap holidays to the Dominican Republic.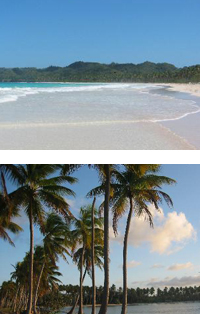 Thomson holidays offer a wide range of cheap holidays to the Dominican Republic.
Affiliate Disclosure – This site is a participant in the Thomson Affiliate program, an affiliate advertising program designed to provide a means for sites to earn advertising fees by advertising and linking to Thomson.co.uk.