Cuba is the biggest Caribbean island and one of the biggest islands in the world. It's year round climate, great culture and beaches make it a hot spot for British travellers. Cuba is so big in fact that you could visit twice and still not see the whole island.  Holidays to Cuba combine a cultural experience with the relaxation you would expect from a popular Caribbean destination.
Where to Go.
Cuba has two main resorts: Varadero and Guardalavaca.  Varadero is located on the Western side of the island, about an hours drive from the capital city of Havana. Varadero has plenty of All Inclusive resorts to choose from, many of which are located on its long stretch of beach. It is also within visiting distance of Havana, the capital city of Cuba.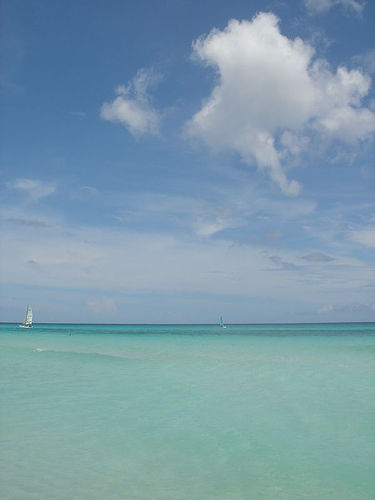 Varadero, Cuba. Photo by Aaron Nakama
Guardalavaca is located on the Eastern side of the island. It tends to be quieter than Varadero, but the beaches are stunning. It is located about an hour from Holguin, the cultural capital of the Eastern side of the island. It too has its fair share of top All Inclusive resorts to choose from.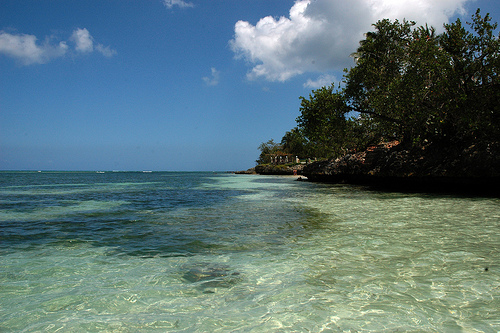 Playa Guardalavaca. Photo by Space Ritual
When to Go.
Cuba is a great holiday destination all year round with daytime temperatures rarely dipping below 25 degrees and often in the mid 30's. The high season is during the winter months, when rain rarely falls. Hurricane season runs through the summer months until the beginning of October. It is important to remember however that even if you visit during the 'rainy season' the duration of the rain tends to be short and heavy, rather than drawn out like it is in the UK.
What to see.
Cuba is a great place for either relaxing on the beautiful beaches, or by the pool, but it also has plenty of things to see and do. The Western side of Cuba has Havana, which is a days worth of visit in itself. There are numerous Crocodile farms dotted around the island, plenty of beaches, nature walks and much more. In the East, there is the 'Dinosaur Park', which is a great excursion for children.
Havana, Cuba. Photo by jodastephen
Holidays to Cuba with Thomson Holidays
Affiliate Disclosure – This site is a participant in the Thomson Affiliate program, an affiliate advertising program designed to provide a means for sites to earn advertising fees by advertising and linking to Thomson.co.uk.