Turkey is a mixture of all sorts of holidays. Beaches, Culture, Sunshine and Siteseeing are all on offer. The resorts stretch from Izmir in the North, Bodrum on the South-Western Coast; Dalaman on the South Coast and Antalya to the East.
All Inclusive Holidays to Turkey.
The one thing Turkey does well is All Inclusive holidays at great prices. There are literally hundreds of all inclusive resorts at all the holiday hotspots in Turkey. Shop around and you could bag yourself an absolute bargain.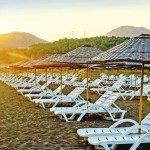 Find All Inclusive Holidays to Turkey with Thomson Holidays.
Package Holidays to Turkey
Package holidays to Turkey are also available for those who want more freedom to explore; and a queter and more relaxed holiday. Package holidays to Turkey are also a much cheaper option, with many self catering holidays available from around £200.00 per person.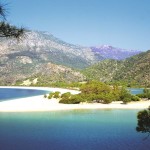 Holidays to Bodrum
Bodrum is located on the South-Western part of Turkey. This resort is largely overlooked by those wanting the nightlife and lively atmpsphere that other resorts offer. Bodrum, however; has much to offer everybody. The lively resorts of Gumbet, Turgutreis and Bitez offer beaches and nightlife; white the quieter resorts of Torba and Turbuku offer spectacular beaches and a relaxing time away from it all.
Bodrum itself is an interesting city to explore. The Old Town offers little shops and bazaars to explore, while the casle ruins will keep those interestsed in history happy. Further afield lies Ephesus and Didyma; ancient cities that are well worth a visit.
Holidays to Izmir
Izmir lies to the North of Bodrum and Dalaman. It is one of the less well known resorts in Turkey, but it should not be overlooked.
The main resorts are Izmir, Kusadasi and Ozdere. Kusadasi is where the old meets new. The beaches are spectacular, and the town itself offers old streets to explore. Izmir is more modern and cosmopolitan, and Ozdere is a more quiet affair. All these resorts are a stone's throw away from Epheseus; and day trips to Pammukale are also possible from here.
Holidays to Dalaman
Dalaman is the most popular destination for holiday makers. Dalaman has everything; great beaches, night life, watersports, shops and restaurants. There is the Blue Lagoon in Olu Deniz, 4×4 Safaris, the Bazaars in Marmaris and Ephesus and Pammukale.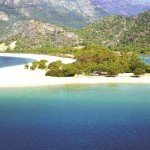 Holidays to Antalya
Antalya's is the Eastern Jewel in Turkey's crown. The beautiful scenery, white sand beaches and secluded coves are a paradise for people who want to get away from it all. The main resorts are Side, Lara Beach and Kemar.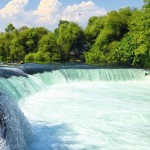 Holidays to Turkey are available on an All Inclusive and Package Holiday basis from Thomson Holidays. Find out more about Holidays to Turkey.