Punta Cana is a popular resort on the South Eastern coast of the Dominican Republic. It is ideal for families and relaxing on the pristine and world famous beaches. Punta Cana is actually a collection of smaller resorts; each one with its own offerings.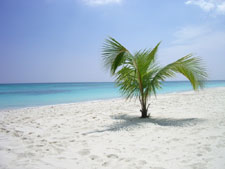 All Inclusive Resorts.
Punta Cana is geared towards the all inclusive market. Many hotels in the Punta Cana area are 4 or 5 star resorts; and many have their own access to the beaches. There are also plenty of things to see and do outside the hotels. The mini resorts in Punta Cana are Cap Cana, Punta Cana, Cabeza de Toro, Bavaro, El Cortecito, Arena Gorda, Macao and Uvero Alto.
Activities in and around Punta Cana.
Aside from the beautiful beaches, there are plenty of watersports available at many of the hotels. These include banana boat rides, sailing and windsurfing. For diving enthusiasts the coat off Punta Cana is home to a rich coral reef. Introductory SCUBA diving lessons are also available in many hotels as part of the all inclusive package.
Golf is also available in Punta Cana and Punta Cana has a world class Golf course.  There are a number of Golf courses in Punta Cana and many of them have great views across the ocean. Some Punta Cana all inclusive packages include golf as part of the deal.
For nature enthusiasts the Mariah Park Bavaro is a wildlife park where you can also swim with Dolphins. It is a popular attraction for families holidaying in the area.
Special excursions are also available from many hotels in Punta Cana. These excursions appeal to a wide variety of guests and they include adventure trips such as zip lining through the jungle, 4×4 safaris through the Dominican Republic countryside and special diving and snorkelling trips to paradise islands. Further afield there is also the opportunity for horse riding, mountain biking, white water rafting and kayaking. It is also possible to visit Santo Domingo, the capital city, on a day trip.
A family friendly resort.
Punta Cana is particularly well suited to families. The all inclusive resorts cater well for children. Many have specially dedicated children's pools, activity programs and playgrounds. The beaches are gently sloping, clean and safe; and there is a large choice of activities to do outside the resorts to keep even the most demanding children occupied.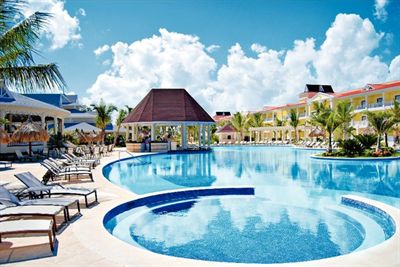 Punta Cana all inclusive packages are a great combination of value for money, family friendly, full of activity holiday that will suite everybody. Direct Line Holidays bring you the best deal by searching through all the major high street travel agents to look for the best price.
Affiliate Disclosure – This site is a participant in the Thomson Affiliate program, an affiliate advertising program designed to provide a means for sites to earn advertising fees by advertising and linking to Thomson.co.uk.