Holidays to Cuba promise much in the way of things to see and do. Besides the usual time around the pool and relaxing on one of Cuba's amazing beaches, there are numerous activities suitable for everybody. Many of these activities are available as excursions from the resorts in and around Guardalavaca. Here is just a selection of things on offer.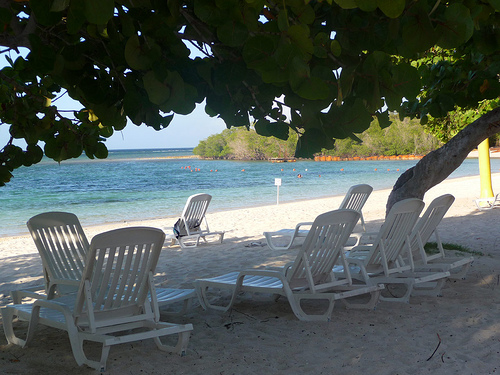 Photo: Marco
Overnight Tour to Havana – Cuba's capital city.
There is perhaps no city in the Caribbean that has the atmosphere that Havana does. It is like the city is trapped in the past, with its beautiful architecture, culture, history and of course the vintage cars. Get the chance to experience this unique city as an overnight stay, after all, it is a city best taken slowly to soak up the atmosphere. Some excursions include the famous Tropicana musical, a must see if you plan on making the most of Havana.
Traveling to Havana is by plane from Holguin airport and overnight accommodation is included, as is the price of the Tropicana show in advertised excursion packages.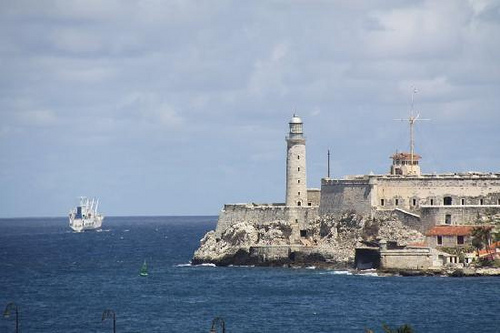 Photo: Travelbusy.com
Catamaran Cruise with Dolphins and Snorkelling.
Take a catamaran cruise through the tropical seas of Cuba to experience its rich sea life. Many cruises stop at several hot spots, including a dolphinarium for an opportunity to swim with dolphins. There are also several stops to allow for snorkeling and diving. Prices for most cruises include lunch, bar, and the Dolphin swim. Child prices are for children aged 2 to 12 years old.
Dolphin swims are also available as separate activity packages from many resorts.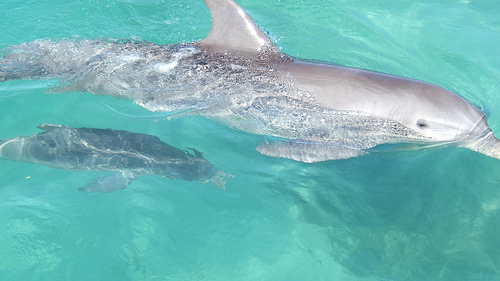 Photo: Renato Lorini
4×4 Safaris.
If you want to experience the real Cuba then the safaris will take you there. These safaris take you off the beaten track, away from the main tourist hubs and into the depths of the island. Not only that, but there is the opportunity to drive your own speedboat. There is also horseback riding which allows you to go where no cars are allowed.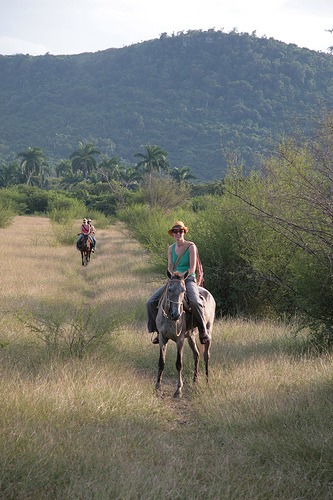 Photo: Mark Rowland
Visit Santiago de Cuba
Santiago de Cuba is Cuba's second oldest and second largest city, and it has a lot to offer. It also has a deep history and is seated as the hot point of the revolution. Visit in July and experience the colourful carnival for which the city is famed. The Morro forts will be a favourite among children who will enjoy exploring these 17th Century ruins.
Photo: Sandra Cohen-Rose
 Speedboating.
Take the opportunity to drive your own speedboat along the shores of Guardalavaca and beyond. These two seater speed boats go in convoy, making scenic stops along the coast. Boat drivers must be over 18 years old and everybody must be able to swim. This adventure takes children as young as 5.
Holidays to Cuba offer a great deal in terms of relaxation and thrills. The beautiful island, combined with the top hotels and excursions and activities on offer makes Cuba a great choice for everybody, especially with all inclusive holidays. Cuba is an all year round holiday destination that has been largely under represented with the holiday crowd.
 Affiliate Disclosure – This site is a participant in the Thomson Affiliate program, an affiliate advertising program designed to provide a means for sites to earn advertising fees by advertising and linking to Thomson.co.uk.