Cuba is one of the more mysterious islands in the Caribbean, as well as one of the biggest. It's deep history and culture gives it a unique atmosphere very distinct from other Caribbean islands. The weather is warm all year round, the beaches are spectacular; and its capital city, Havana, has a personality of its own.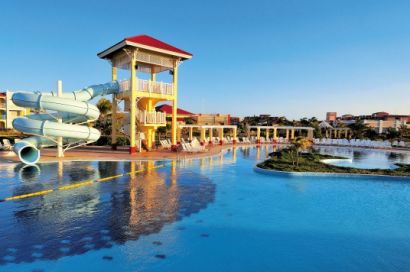 The Pool at the Varadero Beach Resort.
Winter sun holidays to Cuba are a great way to escape the cold British weather. The winter months are the warmest and the driest as their 'rainy season' falls between April and October. Winter temperatures range from an average of 26 to 28 degrees, with highs in the low 30's.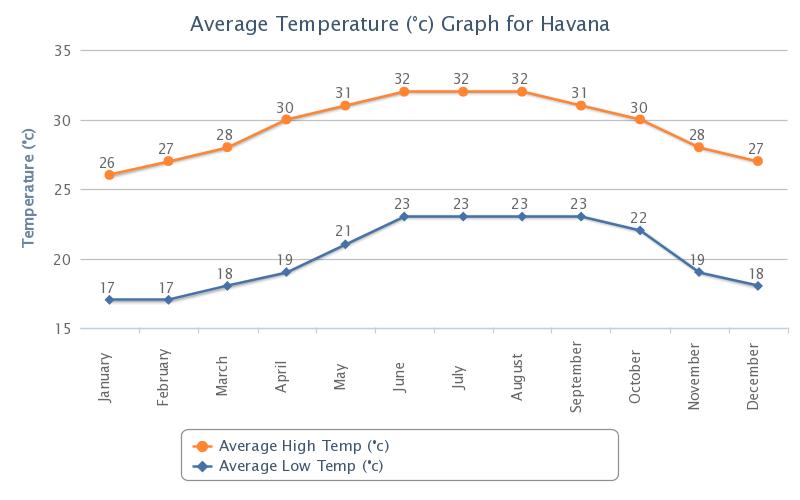 Graph provided by:www.WorldWeatherOnline.com
The main resorts are: Havana, the island capital, Cayo Santa Maria – a tiny island off the coast of Cuba with top resorts and wonderful beaches; Holguin; and Varadero. There are plenty of resorts to choose from, as well as late deals to Cuba. For more information about winter holidays to Cuba visit Thomson.co.uk.
Related Posts